4 tags
Batfoot! - Brain Dead (album review ) |... →
so i wrote an album review. It's pretty short and not so sweet. Suck it out.
4 tags
Band Merch For Sale! →
Less than 3 hours! Cheap cheap cheap!
4 tags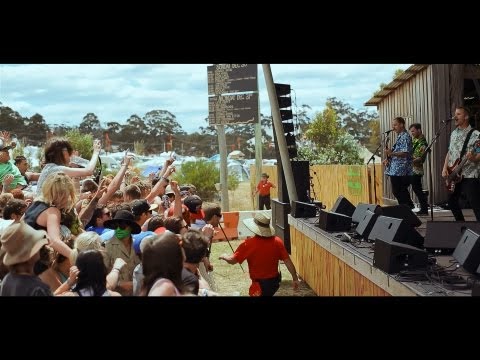 3 tags
Wil Wagner - Laika
What surely has to be one of the most anticipated solo albums in the Australian punk community was finally released yesterday and did you for one second think it would be anything but an emotional overload of awesome? Please never change Mr Wagner. 4SHARED
2 tags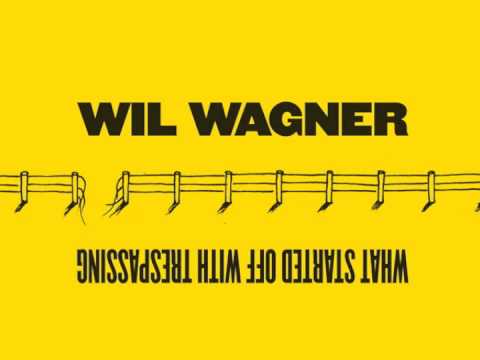 6 tags
5 tags
2 tags
3 tags
3 tags
4 tags
Break A Leg - Young Wolves
Break A Leg are a Hardcore band from the South Coast of NSW playing some sweet punked up hardcore in the same vein as fellow locals, Jungle Fever. Go grab their latest EP "Young Wolves" from Bandcamp! Bandcamp Facebook
3 tags
4 tags
2 tags
1 tag
Mighty Mighty Bosstones One Off Sydney Show! →
3 tags
2 tags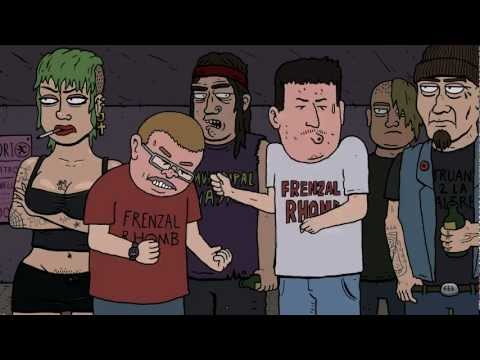 7 tags
4 tags
Bearhug - Over The Hill
New bearhug music video! taken from their debut album "Bill, Dance, Shiner"
6 tags
Capeweather - Capeweather EP
Brisbane based post-hardcore/screamo/post-rock combination. Great little EP that has that defining skramz shouting/singing contrast absolutely nailed. Something a little emo to listen to while this shitty weather batters sydney Bandcamp Facebook
3 tags
5 tags
ROOTS - June 8th
Been a long time since my last post. Uni sucks. What better way to get back into posting than talking about an awesome upcoming night soon to be launched in called ROOTS which looks to be a refreshing change from the hundreds of shitty metalcore nights Sydney has on offer… Opening night is June 8th and will feature Sydney based Ramones lovers Batfoot along with supports by EXCITEBIKE and...
4 tags
Sweet Teeth - Your Treasure Is Our Trash
Sweet Teeth play a localised brand of party punk in a similar vein to DFA 1979. The best description for the uninitiated is that if DFA 1979 and Pissed Jeans had twins, these guys would be the evil twin which refuses to play nice with the other kids. They absolutely kill it live. Bandcamp Facebook
3 tags
Milhouse - Everything's Coming Up...
Milhouse are a local band from sydney who deal in the production of posi pop punk awesomeness. They have released an EP for free on their bandcamp and are currently preparing a follow up, stoked! Bandcamp Facebook
4 tags
Off With Their Heads - Hospitals EP
Around this time of year in October, i always get a little depressed, the reason being that "The Fest" goes on in Florida, with quite possibly the best festival line up year in and year out. This band are veterans of said festival. Dirty, hard hitting punk rock that's insanely catchy, with lyrics so relatable it hurts. EP's don't get much better. Mediafire
4 tags
Epics - Knife Skills
Epics are an insanely good sydney based punk/hardcore band. Seem to take influence from bands like OFF! and also other locals like Lungs, a band which they share members with. Highly recommended! Mediafire Facebook
3 tags
Totally Unicorn - Cool Dads With Cool Sons
Probably the best music video ever made. I will upload their EP asap.
3 tags
The Vampirates - Castaside
The Vampirates are an Australian hardcore band, they've broken up this past August, essentially carbon copies of Comeback Kid, not necessarily a bad thing, just not really original… Mediafire
3 tags
The Bride
Local act who are now on Australia's biggest scene label UNFD. It really doesn't do much different to any other scene release as of late, infact it sounds exactly like the latest Amity Affliction album. Despite this, i can't help but listen and think how big these guys are gonna get because of that. Mediafire Facebook
5 tags
Statues
Absolutely insane, chaotic metalcore/hardcore music in the same vein as The Chariot and also other local's Totally Unicorn. Also they have some killer album art. Must Have. Mediafire Buy
4 tags
Surrender - One Day
Local's playing some intense melodic hardcore that lives on the heavier side of that genre. Well worth checking out. Has elements of Defeater and Verse, as well as other locals like Miles Away. Mediafire
2 tags
Frenzal Rhomb - Smoko At The Pet Food Factory
Good ol' dependable Frenzal Rhomb. They're still as sharp and witty as ever on this album, but noticeably more aggressive than usual. These guys are touring with Teenage Bottlerock verrrrrryy soon, get on it. Gooo Frenzal Gooo! Mediafire
5 tags
Furcurve - We Grew Legs To Flee The Water
These guys went on to form Gay Paris, and lose a drummer. Lead singer Luke Monks is the finest warrior poet of our time (and possibly times not yet discovered…by humans) Song above is "Poor Monique Spatt If You Knew Anything At All Then You Would Know That This Egg Neither Has Nor Is A Beginning" Nuff said. Mediafire
3 tags
Bridge The Gap
Young group from Perth playing kick-ass hardcore. self titled ep below! Mediafire
3 tags
Last Nerve
Last Nerve self-titled album, sweet Sydney hardcore. People moved on to Bad Blood, No Apologies and various other bands. Video above is Shot at the Arthouse in Melbourne. Props to Brent for the link! Mediafire
3 tags
Done With Electricity
Got this book not long ago. An initiative from famous tattoo artist Bugsy. Book includes Tattoo artists and their work from all over Australia and NZ. Well worth the asking price, professionally made and extremely well presented. Includes some phenomenal pieces. Buy
5 tags
The Paper and The Plane - An Introduction
The Paper and The Plane are an indie/emo/rock band from Melbourne, intricate .moneen. style instrumentals paired with sorrowful joy division style vocals. They have picked up a new singer since this EP was made, who sounds alot like Anthony Green from Circa Survive. Should be releasing new material very soon! Mediafire Facebook
4 tags
Ebolagoldfish - Break Up Sex
Ebolagoldfish, great ska-punk. Includes current members of Chris Duke and The Royals in it's lineup. Medafire Bandcamp
3 tags
Night Hag - New Tourists
crazy, crazy, dark, metallic hardcore. I cannot say anything that could possibly express the awesomeness found in this music. Reminds me of old Trash Talk crossed with Integrity. Sorry about the different style video to usual, i'm tired and can't be bothered making up a video for it. Mediafire Bigcartel Link taken from Australian Hardcore
3 tags
Saviour - Once We Were Lions
These guys seem set to be the next big thing in Australian metalcore. I dig the vocalists voice, but not too keen on the constant breakdowns. From the sound of the trailer they do seem to change it up a little bit. Let me know your thoughts on these guys. Mediafire Link Taken from Debocore
3 tags
Abandon All Hope - Prowler
Remember when you thought Parkway Drive was the greatest band ever? This CD will remind you of a simpler time, before university or an occupation, a time when parkway and metalcore ruled your world. Mediafire Myspace
3 tags
1 tag
Once exams are over
i'll attempt to have all the posts up on this page, and probably just continue posting from here. tumblr is heaaaaaaaaps easier to use and maintain and looks alot more stylish. On top of that blogspot is too convoluted and rigid. 
4 tags
Ouch My Face
Something a little bit unusual again. Really can't put this into a genre, the best description i can give is  it's a female indie/noise/punk band who really loves death from above 1979. I've probably totally missed how other people hear this music. Despite that, I find it hard to believe that anyone who has even a slight taste in loud, heavy music won't like this....
3 tags
Chemical Transport - We're Not Alone
Bunch of locals playing extremely catchy pop rock/post-hardcore. Not my usual thing at all, but i tempt you to listen to "Down, Down" and not be singing it for days. They played as a support act for 28 days not long ago. Seems like a weird pairing, anyway enjoy! Easyshare (Sorry about the unusual link, my PC keeps crashing)
3 tags
Berahug - To Anything
Sydney indie rockers, hugely influenced by bands like Pavement & Broken Social Scene. They were fortunate enough to tour with the former around Australia not long ago. Have made two killer EP's to date, latest one "to anything" released on label "Spunk Records". Great to spin on when your night before was a bit too rock n' roll. Mediafire
5 tags
ex-nuns
Band from Perth. Have a pretty sweet La Dispute vibe going on with the lyrics, but they're a little less chaotic and a little more sexy in their approach to that indie/screamo sound. Sounds rad. Rehearsal tapes are up at their Bandcamp. Bandcamp
2 tags
Sleepmakeswaves
Something a little bit different to what i've been posting, this is a post-rock band from Sydney. They are playing Thu 21st July @ TONE Surry Hills with These Hands Could Separate The Sky, Karoshi & beaufields. I've never heard of any of those bands except for "These Hands…". Should be interesting. Full discography is up on their bandcamp to download. Bandcamp
3 tags
Lungs - An Anatomical Guide
Sydney based punk rock. Insanely fast and Insanely catchy. A Wilhelm Scream, done Sydney style. Mediafire Buy